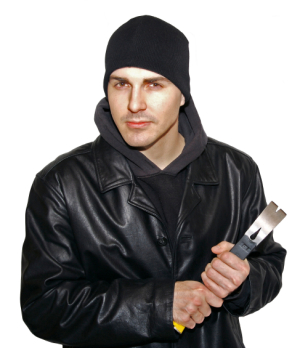 Why is home inventory software important? Say you've just returned home after a perfect and much needed vacation. After you enter your lovely abode, you soon discover that the lock to your back door has been jimmied. You immediately race to see if your valued coin collection which you have been building since you were a teenager is still in your bedroom. Just as you feared, the coin collection is gone. You are heartbroken and begin the task of figuring out what else is missing.
Unfortunately, you can't really be sure what else has been stolen, so when it comes time to file a claim with your insurance agent, you're left with the sickening feeling that you're forgetting something. To make matters worse, your agent asks for a complete breakdown of your coin collection and proof of ownership. You have none and have to settle for a figure far lower than the value of your missing belongings.
Many homeowners have gone through this terrible experience and have had their lives turned upside down by burglary, with no chance of recovery or recompense. If they only kept track of their belongings with home inventory software, they might have lessened the blow. Up until now, tracking your belongings has been a tedious affair and difficult to search when you need it. Home inventory software has made this process, something you can do in a day and retrieve at a moments notice.
There are many home inventory software packages on the market, but there is one that answers all of your needs at a price that you can easily afford. My Edge Home Inventory software is a brilliant new product with loads of options that allows you to store all of your information in an easy fashion. Plus it expands to suit your needs. This wonderful piece of home inventory software is compatible on both Windows and Mac computers. For only $30, My Edge Home Inventory software will give you the peace of mind of knowing that in the event of theft, even if your belongings aren't recoverable, their monetary value is.